This is a special price for Oprah magazine from Purex that won't last long!! Go here to get your 12 issues of Oprah for $10!!
O, The Oprah Magazine, is THE magazine subscription for today's smart woman. Every issue features great food and diet advice, beauty and health tips, financial planning, articles on social issues, book reviews and more. Learn to live a happier life with one of the most trusted women in America. Subscribe today and transform your life!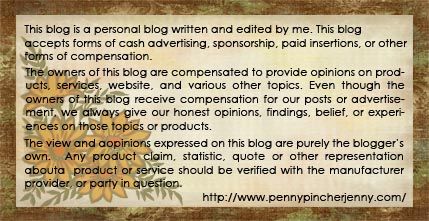 The following two tabs change content below.
Jenny is a SAHM to three kids, as well as soccer coach, and Girl Scout leader. She is a lifetime Weight Watchers member, running enthusiast, and loves to work out! She and her kids have discovered a new passion for cooking.