2 Ingredient Pumpkin Brownies have been making the rounds on Pinterest and in different Weight Watchers groups on Facebook!! (I have included links to some great products that I have bought on my own and we love. You can buy them as well through my online sales links) Seriously mix these two ingredients and bam great brownies!! However I am not sure I will make these again. The kids liked them, I thought it was more like a thick fudge consistency and not like a real brownie but it was pretty good.
2 Ingredient Pumpkin Brownies Ingredient List:
2 Ingredient Pumpkin Brownies Directions:
Preheat oven to 350 degrees
Spray a 9X13 pan (I used a Pyrex Pan) with a non stick spray (I use my -> Homemade Nonstick Spray)
Mix together both the pumpkin and brownie mix in a bowl. It gets really thick, I slowly added in the brownie mix and it was still hard to mix up with a whisk.
Bake for about 15-20 minutes and be sure to check for being cooked through
They are thick enough you could cut them like fudge for a get-together or potluck this fall.
Be sure to check out these other Low Points Plus Value Dessert Recipes:
2 Ingredients Pumpkin Spice Muffins 1 Points Plus Value Muffins
2 Ingredient Lemon Muffins 1 Points Plus Value Muffins
Minty Chocolate Delights Weight Watchers Cookies
If you make this into a batch of 24 they work out to 3 points plus a brownie. Be sure to replug your recipe as points vary by brand.
Follow PennyPincherJenny's board Penny Pincher Jenny Recipes!! on Pinterest.
What is your go to Pumpkin recipe for fall?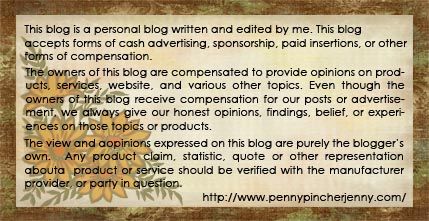 The following two tabs change content below.
Jenny is a SAHM to three kids, as well as soccer coach, and Girl Scout leader. She is a lifetime Weight Watchers member, running enthusiast, and loves to work out! She and her kids have discovered a new passion for cooking.