When watching your grocery budget, if you're a meat eating family, chicken thighs can be one of the meats you rely on the most to feed your family. You can often find them on sale for cheap or on meat markdown. Plus they work out in so may different recipes. But let's be honest, it can be easy to fall into the trap of making the same dishes over and over again. You know that your family likes and will eat them, you know how to make them without even needing a recipe, and it's just easy to do. But that can make dinner be so boring after a while.
I've gathered together 20 delicious chicken thigh recipes that will spice up your dinner lineup! Just throw them in a pan and bake 'em in the oven doesn't have to be your go-to cooking method anymore. You'll be surprised how easy these dishes are to make! I made sure to grab a little bit of everything, from comfort meals like Chicken Thighs with Onion Gravy to ethnic dishes such as Crockpot Chicken Tikka Masala. All of these recipes save money on the meat, but none of them skimp on flavor!
Follow Penny Pincher Jenny's board Penny Pincher Jenny Recipes!! on Pinterest. Follow Penny Pincher Jenny's board Penny Pincher Jenny Favorite Posts on Pinterest.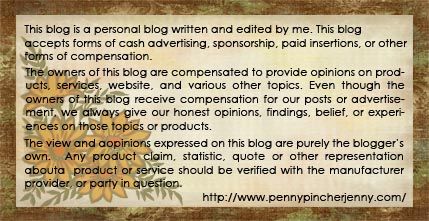 The following two tabs change content below.
Hello! I am Jenny a WAHM to 3 active kids. Together we cook, save money and find ways to stay healthy as a family. Cleaning, Weight Watchers and thrift store shopping are just a few of my favorite things.