Snacking is key to staying satisfied when trying to lose weight, and these Weight Watchers snacks under 5 Points Plus are perfect for that. These snacks can be a meal in themselves, a great choice for after your workout or a splurge in between meals. As always, lower point snacks are a great choice since you can have more of them, but any of these is a great healthy option.
Weight Watchers Snacks Under 5 Points Plus
PB2 with Chocolate – 2 tablespoons powder mixed with water is 1PP
Fiber One Bars – Multiple flavors vary slightly in point value but most are 4PP
Fresh Fruit – 1 cup on average is 1PP
Fresh Raw Vegetables – 1 cup on average is 1 PP
Kellogg's Nutri-Grain Bar – 1 bar is 3PP
Hummus – 1 ounce is 2PP
Toast with sugar-free jam – 45 calorie bread and sugar-free jam is 2-3PP depending on brand
Vitalicious Muffin – 1 muffin top – 3PP
Low Fat String Cheese – 1 string most brands – 1PP
Quaker Chewy Granola Bar – 1 bar most flavors – 2PP
Nonfat Refried Beans – ½ cup homemade or canned– 3PP
Almond Milk – 1 Cup any brand unsweetened– 2PP
Fiber One 90 Calorie Bar – 1 bar most flavors – 2PP
Air Popped Popcorn – 2 cups popcorn no butter – 2PP
Goat Cheese – 1 ounce low fat goat cheese – 2PP
Quesadilla – 4 inch fat-free tortilla with 1 tablespoon fat free cheddar cheese – 3PP
Rotisserie Chicken– 2 ounces shredded rotisserie chicken breast – 2PP
Skinny Ranch Dip with Veggies – 2 tablespoons of mixture – 1 cup fat free sour cream, ½ cup fat free Greek yogurt, 1 low fat Ranch seasoning packet – 2PP
Sweet Potato – ½ medium sweet potato baked with no butter or additives – 2 PP
Cream of Wheat – ¾ cup with sugar substitute and no butter – 2PP
Fat Free Cottage Cheese & Fruit – 1 cup with fresh berries or melon – 2PP
These Weight Watchers snacks under 5 Points Plus are perfect for adding to your grocery list. Whether it is a specific brand that is already portion controlled, or something like fruits, vegetables, yogurts and cheeses that you measure yourself these are excellent choices. Adding one of these items to your lunch box to take to work gives you a healthy alternative snack that isn't out of a vending machine.
What are your go to low point Weight Watcher Snacks?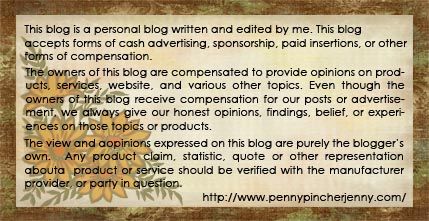 The following two tabs change content below.
Jenny is a SAHM to three kids, as well as soccer coach, and Girl Scout leader. She is a lifetime Weight Watchers member, running enthusiast, and loves to work out! She and her kids have discovered a new passion for cooking.