Unlimited streaming PLUS 4 free kiosk rental credits per month for subscribed users. Join -> Redbox Instant by Verizonhere for unlimited streaming movies PLUS 4 DVD rental credits at any Redbox kiosk. Join today to get started! Head on over ->!! We have had this since it was in the beta testing and love it!!! Has worked great in the car for the kids to to stream newer movies!
Stream to your computer, Xbox 360, Samsung Smart TV & Blu-ray players, Apple iPhones & iPads, and Android phones & tablets!
After trial, just $8/mo and you'll continue to enjoy 4 Redbox DVD credits every month.
Each credit is good for 1 overnight rental of 1 DVD. If you keep your DVD an extra night, it just uses another credit. You won't be charged until your credits are all used up. And the next month it refills to 4 DVD credits again.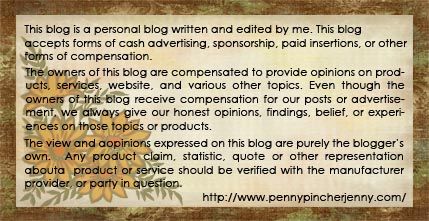 The following two tabs change content below.
Jenny is a SAHM to three kids, as well as soccer coach, and Girl Scout leader. She is a lifetime Weight Watchers member, running enthusiast, and loves to work out! She and her kids have discovered a new passion for cooking.