23 Flares
Tweet
Email to a friend
23 Flares
×
Made By Jess, Mommy and We, Giveawayhog, Shawnies Samples & Savings, Terri's Little Heaven and  Penny Pincher Jenny bring you Five (5) Victoria's Secret Gift Cards $50 Giveaway for a total of $250.
This giveaway will end on May 11, 2012.!
Restrictions:
1.
This giveaway is open to all bloggers, US residents only, 18 years old and above.
2.
Considered void where prohibited.
3.
All the participating bloggers are not qualified to join.
"This giveaway is sponsored by GiveawayBlogs.com. No compensation of any form was provided to the host. Visit the full terms and conditions here."
** Don't forget to put that you are entering on Penny Pincher Jenny **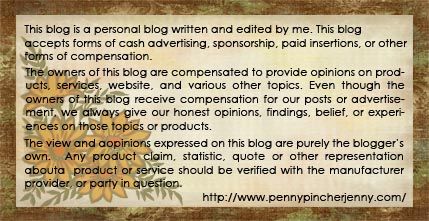 23 Flares
Tweet
Email to a friend
23 Flares
×