If you have a Fred Meyer nearby this is a HOT deal for you!!!
$1.99 sale price this week on sticks, tubs, and spray I Can't Believe Its Not Butter
Use $1.25/1 I Can't Believe its Not Butter  (use Zip Code 30303 and sort by food)
To get this for $.74 each!!!!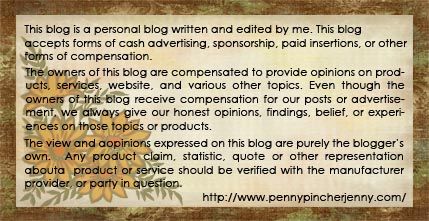 The following two tabs change content below.
Jenny is a SAHM to three kids, as well as soccer coach, and Girl Scout leader. She is a lifetime Weight Watchers member, running enthusiast, and loves to work out! She and her kids have discovered a new passion for cooking.