d
The Holidays are coming!!!! Is panic setting in for you?? It is here my kids are so excited to figure out new recipes to make this winter!!! Well, this year they have decided we have to try a new Oreo recipe for the holidays!! Ever since we made our Oreo Fluff and our Cookies and Cream Popcorn they are itching for new desserts to try out with Oreos!!
Amazing Oreo Desserts:
One of my favorite parts of this time of year is being able to stock up on holiday baking supplies including Oreos!! Right now you can head on over -> here to get an Ibotta offer for $.50 cash back when you buy Oreos at Walmart!! Plus you can look for a peelie for $.50 off the package you are buying for a $1 in savings, keep an eye out for their special holiday display. I stocked up on some baking supplies when I picked up our Oreos, you can never go wrong with milk and Oreos!!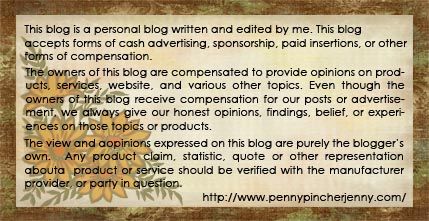 The following two tabs change content below.
Jenny is a SAHM to three kids, as well as soccer coach, and Girl Scout leader. She is a lifetime Weight Watchers member, running enthusiast, and loves to work out! She and her kids have discovered a new passion for cooking.