0 Flares
Tweet
Email to a friend
0 Flares
×
Crafted Candle, why yes I am in candle shopping heaven!!!  I have always had an absolute candle obsession!! I love discovering new candle companies and seeing new versions of candles!! I always love when I can find candles that are related to the upcoming holidays!!! My kids are at the age they are a huge into decorating for holidays and candles give that extra warm glow to the room as well!!
Be sure to check out all of Crafted Candles Fall Candles!!! Floating candles, taper candles, and shaped candles all to accessorize all the other fall decorations!!! My favorite is the floating candy corn!!! This is my favorite little candy of the season and one of my favorite decorations as well!! Also be sure to check out the Halloween Candles!! My son is obsessed with the skeletons bone candle!! He has informed me that our candles have to match his gloves for when he's in the house!!!
Not only does Crafted Candle make the holiday candles but they also have candles for weddings and even birthdays!!! Every holiday is covered (Fantastic news for fellow candle addicts!!) as well as many scented decorative candles!!! I may have a slight obsession with floating candles but they are honestly my favorite for center pieces at wedding receptions and banquets!!
Be sure to check out the exclusive discount you can grab for liking (found here) plus a special sweepstakes as well!!  Now enter below for your chance to win $100 credit to Crafted Candles that can be applied to shipping charges!
Please disclose that your post is sponsored by Crafted Candles and powered by Couponista Queen.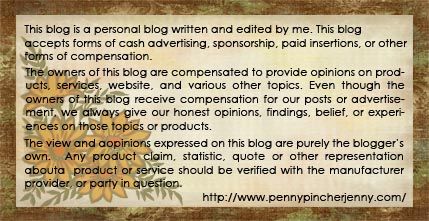 0 Flares
Tweet
Email to a friend
0 Flares
×