Well our oven died and I am riding out till a good deal comes along!!! Till then I am trying to get creative. We have some biscuits left that I didnt' want to waste so i googled. Thats when I came along Get Crooked (careful… its as bad as pinterest you get sucked in its so amazing!), Thats when I found the recipe for Cinnamon Rolls in the crockpot!!!
Don't forget to
for later!
The ingredients
1 can of biscuits (found in the refrigerated section of your grocery)
1/4 c. melted butter
1/2 c. brown sugar
1 tsp. cinnamon
1 tsp. vanilla
pecan pieces (optional) <-I did not do these
Glaze:
1 1/3 c. powdered sugar
2 T. milk (I had to keep slowly adding more but this is a great amount to start with)
I had my favorite little baker with me again this was so easy she did most the steps!!!!
Now the how to!
1. Spray the crock pot cooking spray. (I rolled my biscuits into balls)

2. Melt butter in a bowl and mix in the vanilla.

3. Combine the brown sugar and cinnamon in a separate bowl.

4. Roll the biscuits in the butter and then in the brown sugar / cinnamon mixture.

5. Place prepared biscuits in the crock pot and sprinkle with pecan pieces, if desired.

6. Cover the crock pot with a paper towel and then place the lid on top. (this will help prevent condensation from dripping on the rolls while cooking)

7. Cover. Cook on low 2-3 hrs. (If your crock pot cooks hot like mine make sure you check at the two hour mark mine were done at 2 hours 10 minutes)

8. Mix glaze ingredients in a small bowl (add more/less milk as needed) and pour over warm rolls.
Get Crocked also said "A Facebook friend posted that she used Rhodes frozen bread and cut them in pieces and it was"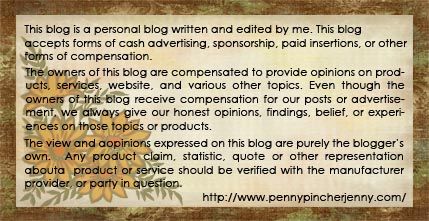 The following two tabs change content below.
Jenny is a SAHM to three kids, as well as soccer coach, and Girl Scout leader. She is a lifetime Weight Watchers member, running enthusiast, and loves to work out! She and her kids have discovered a new passion for cooking.