4 Flares
Tweet
Email to a friend
4 Flares
×

Grab as many of these Huggies Snug and Dry coupons as you can!
Walmart has the Jumbo pack for $9.47
Use $3.00 off ONE (1) HUGGIES Snug & Dry Diapers
Final cost $6.47!!!
**However if you go through a lot of diapers I would probably grab a big box myself the jumbo packs for us in a size 6 don't last long at all!!**
Or starting Nov 11 you can get in on this hot deal at Walgreens starting Nov 11!!
(Still grab the coupon now before prints are out!!)
If you print this manufacturer's coupon quickly, (because they WILL run out!) you can get a big savings on Huggies Snug and Dry when you stack this with the store coupon at Walgreens!!
Buy: (2) Huggies Snug & Dry diapers jumbo pack at 2/$19
Use (2) $2.50 off coupon in Walgreen's November Coupon Booklet (Found in store by the ads)
Use: (2) $3.00 off ONE (1) HUGGIES Snug & Dry Diapers
Pay: $8
Get: $4 RR
Total Cost: $2 EACH! WOW!!!
*Even with out the coupon that's a hot deal!!*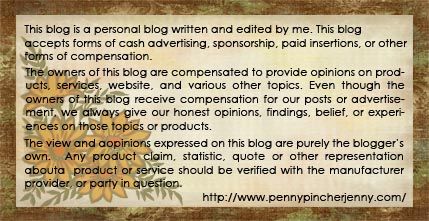 4 Flares
Tweet
Email to a friend
4 Flares
×