5 Flares
Tweet
Email to a friend
5 Flares
×
Have you checked out Plastic Jungle before??? If you haven't go here to to get signed up!! You are missing out on TONS of savings!! This is my biggest savings yet! We just bought a home and building a shed.  A $649 dollar shed  with not many coupons out for sheds we had to think out side the box for savings!!  We ordered three gift cards from Plastic Jungle.
| | | | | |
| --- | --- | --- | --- | --- |
| Merchant | Gift Card Balance | Unit Price | Quantity | Percent Saved |
| Home Depot | $258.20 | $240.13 | 1 | 7% |
| Home Depot | $329.58 | $306.51 | 1 | 7% |
| Home Depot | $342.26 | $318.30 | 1 | 7% |
$930.04 worth of gift cards for $864.94 or $65.01 savings!!!! (That's an extra tank of gas in my house!!!)
Then to make the savings go even further on this big purchase I plan to use a 20% off Harbor Freight coupon on the shed!! (Taking a back up 10% Lowes coupon just in case they  say no on using one on the shed I have used tons there before so should be fine)
So heres the breakdown on my shed!!!
$649 is the price of the shed
-$129.80 with the Harbor Frieght coupons
$519.20 before tax
+$48.29 9.3% sales tax
Total at the store $597.49 and we will pay with the discounted gift cards from Plastic Jungle!!
7% of the total at Home Depot for the shed is $41.82
My total savings will be $171.62 for something my family needs!! I think my shed will look so much prettier knowing I saved $170 on it!!
These gift cards are great when you know you have planned expenses coming up and will save more money in your budget!!! With tax refunds coming if you are planing a partial or compelete remodel this is the way to go save more bucks!!! My family is planning to buy more when we get our refund.  It seems we are constantly at Home Depot now!!
There are so many gift cards on Plastic Jungle to choose from!! And you can sell gift cards to them to!!! Well what are you waiting for?? Go here to get started today on Plastic Jungle!! Be sure to come back and share you favorite gift card finds!!!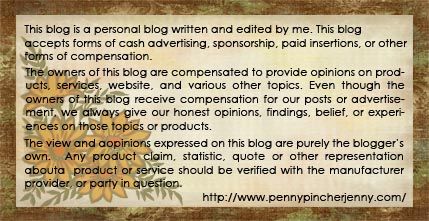 5 Flares
Tweet
Email to a friend
5 Flares
×