Not only is Friday awesome its MegaSwagbucks day!!! Its the day of the week you have higher odds of winning a larger Swagbucks!! If you aren't Swagging already you should be!!! Be sure to sign up here to start earning your free Amazon money!
Here are some posts with awesome information to help you swag and earn your FREE Amazon Money!!!
What is Swagbucks
More Ways to Earn Swagbucks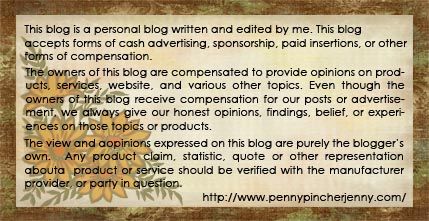 The following two tabs change content below.
Jenny is a SAHM to three kids, as well as soccer coach, and Girl Scout leader. She is a lifetime Weight Watchers member, running enthusiast, and loves to work out! She and her kids have discovered a new passion for cooking.