0 Flares
Tweet
Email to a friend
0 Flares
×
OMG I meant to go on Friday when the deals started but totally spaced!!! They end today and my Ace Hardware closes at five today for the holiday.
The break down
(From the ad that ends TODAY)  (I forgot to grab the micro fiber towel!!)
2 Hot Shot Ant Bait 4 packs $6.98
-Will get back 2 $3 Mail in rebates
4 Ortho Max Insect Killer $20
-Will back 4 $5 rebates making it FREE!!
3 Cutter Spray $14.97
-Will get back 2 $4 Rebates
-Will get back a refund tomorrow for $4.99 she accidentally rang another up
The rebates that end on the 31st
1 Hot Spot 1 Gallon insect $5.49
-Will get back $4.50 rebate
1 Pair work gloves $2.99
-Will get back $2.99 Rebate making it FREE!!
1 Pair of Gardening Gloves $1.99  *They only had pink in small for womens but they fit my oldest so shes happy*
- Will get back $1.99 Rebate making it FREE!!
1 Nut Drive $6.49 (stupid dishwasher hose is leaking)
Tax $6.29
Total $73.20
Will get back $32 in one rebate check and $9.48 in the second rebate check Plus $5.45 refund for the opps on third
Final cost $26.27!!!!
In the Northwest we have HORRIBLE ants so this was totally worth it!!!! 
I'll be picking up the snail slug killer ($6.99 with $6.99 rebate) Tomorrow when we got for the refund on the extra cutter
I have done the rebates Numerous times through Ace Hardware.  The first time may take a couple moments.  Make sure while you are in the store that you sign up for their rewards program!! As far as I can tell reward points track before rebates!!!!  Then submit your receipt info and wait for your money!!!! Typically about a four week turn around for me.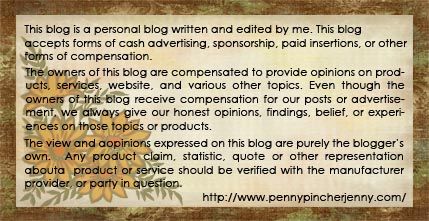 0 Flares
Tweet
Email to a friend
0 Flares
×