8 Flares
Tweet
Email to a friend
8 Flares
×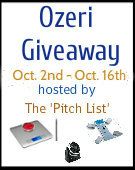 I was so excited to be able to review the Ozeri kitchen scale!!! Even more excited I can get to help giveaway a  prize from Ozeri!!
Prize #1 – Wok, Kitchen Scale, Pepper Grinder
Prize #2 - Desk Fan,Pedometer and Bathroom Scale
Be sure to hop around on the linky below to see what my fellow Pitch List members had to say about their products! Moderna Housewares is the distributor of Ozeri products.
With doing Weight Watchers I have become VERY VERY conscious of serving size and recommendations ! My favorite part about the Ozeri Kitchen scale is that  you can use your own containers to measure with!!! Just tape the power button with the container on it and the scale zeros out!!
To show the "serving" size and how it can very I measure out my croutons for the week and bag them with my Power Points Plus numbers on them!! A serving of croutons is 5 or 7 grams.  Well we all now stuff crumbles and no way can ever piece be the same size!! In this instance the serving size of 7 grams equals six croutons not five!!!
I have a weakness for diet soda!! Even though its 0 points i am trying to cut back for health sakes! Well typically i grab a kids cup pour and go no way is that over 8 ounces like the can right? Nope only half this cup is the same serving as a can!! We get 2 liters for free/cheap so often I need this to keep my servings in check!!!
As well as confirming the serving size I use my kitchen scale to breakdown my big packages of ground beef, chicken breasts, etc for being frozen into one pound packages!!
a Rafflecopter giveaway

DISCLAIMER: No purchase is necessary to enter. Void where prohibited by law. The odds of winning are based on the number of entries received. This promotion is no way sponsored, endorsed or administered by, or associated with, Facebook and is Facebook-compliant. Winners will be notified by email from a 'Pitch List ' Blog. Winners will have 72 hours to respond or risk forfeiting their prize. Prize fulfillment is the sole responsibility of the sponsor. This blogs participating may not be held liable for Sponsors who do not fulfill prize shipments.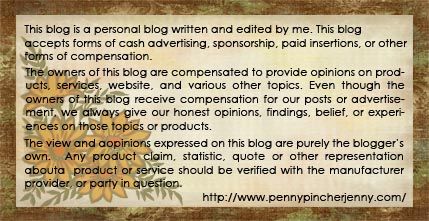 8 Flares
Tweet
Email to a friend
8 Flares
×