It's that time of year, it is cold! I don't know about you but the smell of soup cooking in the house just makes the house feel warm as a whole! I am always on the hunt for new Winter soup recipes that my family will love!! While Pinterest is amazing I love to find recipes from my fellow bloggers that they love and tried!! I go up the nerves to make my own White Chicken Chili a couple weeks ago and loved it!!! I can't wait to make another batch of soup soon for my family!
Winter Soup Recipes To Try
Slow Cooker Guinness French Onion Soup
Crock Pot Spinach Ravioli Soup
Semi-Homemade Arroz Con Pollo Soup
Curried Butternut Squash and Kale Soup
Sherried Tomato Basil Soup with Fontina and Mozzarella Grilled Cheese
Chicken Tumeric Vegetable Soup
Cook the Story – 15 Minute New England Clam Chowder
Weight Watchers Vegetable Soup
What is your go to Winter Soup Recipe?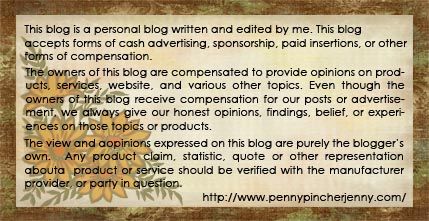 The following two tabs change content below.
Jenny is a SAHM to three kids, as well as soccer coach, and Girl Scout leader. She is a lifetime Weight Watchers member, running enthusiast, and loves to work out! She and her kids have discovered a new passion for cooking.