Prepping Ground Beef is a HUGE time saver for me!! Sounds simple right? But yet it took me forever to find a system that works for me. I love buying meat in bulk you can save so much money!!  (I have included links to some great products that I have bought on my own to make my journey easier. You can buy them too through my online sales links.)
Plus time in that you aren't chasing a meat deal weekly! Plus you can often find high quality meat from Zaycon or we get our ground beef from a local oriental store for a fraction of Safeway's cost!
How prepping ground beef can save more time and money:
Quick defrost if you have nothing else pulled IE no calling Pizza Hut for delivery

No waiting on meat to brown
Weighed and frozen in size for dishes
Supplies for prepping:
Large pot to brown meat in

Strainer
Bowl and Tin foil
Freezeable containers
Food Scale
Steps for prepping your ground beef
Brown the beef in the large pot. A medium heat works great once the meat starts cooking. I do about 5-6 pounds a pot

Line the big deep bowl with a tin foil. Place your strainer (I recommend the sink size to hold the meat well) over the top. This makes getting excess grease out of the meat a breeze!! Plus clean up is easy! Be sure to stir the meat for efficient straining.
Once the meat has browned dump it into the strainer and start the next batch of meat. Be sure to stir the meat for efficient straining.
While the second batch is cooking start filling and weighing out your containers for the meat. I do 6 ounce and 11 ounce containers of ground beef. I find Snapware freezes great, stacks great, and is easy to organize in the freeze. Also holds up to emergency thaw in the microwave! *I grab my Snapware at Fred Meyer when the $2 or $3 coupons come out they have a shelf price of $2.59 and $3.29 same with Bed Bath and Beyond*
Repeat the process!!
Be sure to refrigerate your meat before freezing it to allow it to cool down before freezing.
While doing cleanup and what not let the grease hang out in the bowl in the tinfoil. Once it has started to harden up you can wrap up the top and put it in the trash!!! How easy is that? Beats taking a Turkey Baster to the pan!
Follow Penny Pincher Jenny's board Penny Pincher Jenny Recipes!! on Pinterest. Follow Penny Pincher Jenny's board Penny Pincher Jenny Favorite Posts on Pinterest.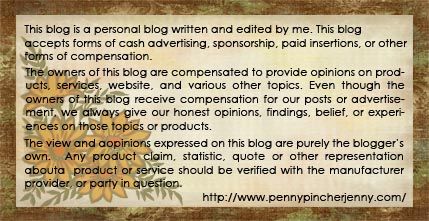 The following two tabs change content below.
Jenny is a SAHM to three kids, as well as soccer coach, and Girl Scout leader. She is a lifetime Weight Watchers member, running enthusiast, and loves to work out! She and her kids have discovered a new passion for cooking.