This Tater Tot Casserole Recipe is my husbands literally favorite dinner that I make! However it's also one of the kids favorites and the easiest to make!! This is one recipe that my kids can pretty much throw together on their own with just some simple guidance from me!
My son Michael has developed a passion for the kitchen thanks to all the cooking shows and can do almost step of this recipe pretty much on his own. The main thing he still needs help with is the and even spreading soup mixture. Watching him cook you can just see the pride
This can be changed up to make different variations to suit any taste. We throw this together for soccer nights or scout nights and I KNOW everyone will eat their dinner without fighting about it!
*And apparently its TATER not TATAR and spell check didn't' catch it lol!!*
Tater Tot Casserole Recipe Ingredients
Cheddar Cheese
Cream of Soup (2 cans) *mushroom, chicken, potatoes pick your fancy)
Milk (1 soup can worth)
1 lb of ground beef cooked (see how I do my ground beef -> here)
Optional Veggies mushrooms, corn, green beans
Tater Tot Casserole Recipe Instructions:
Preheat oven to 350
Spread ground beef into the bottom of a 9X13 pan
In a bowl mix together milk and cream of soup
Spread soup and milk mixture over your ground beef
Sprinkle cheddar cheese over the soup mixture
Top with frozen tatar tots
Cook time is about 15-25 minutes but watch for Tater Tots to be cooked

Follow PennyPincherJenny's board Penny Pincher Jenny Recipes!! on Pinterest.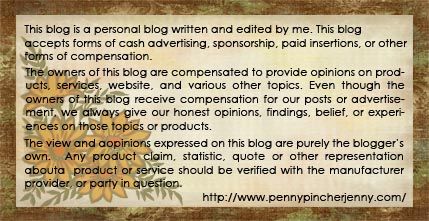 The following two tabs change content below.
Hello! I am Jenny a WAHM to 3 active kids. Together we cook, save money and find ways to stay healthy together as a family. Cleaning, WW and thrift store shopping are just a few of my favorite things.