I absolutely hate doing laundry as I am sure most people do. With five of us in the house it is a chore that is boring and simply takes too much time. However, there are some useful ways in which you can save time on laundry.
Multitask– When you are doing laundry, tackle some other small tasks at the same time so you get twice as much done. If you are baking something in the oven, this gives you time to toss some stuff in the washer or time to fold and put away laundry. If you are watching a television program, load the clothes into the washer or dryer when the commercials come on. Each load of laundry takes about 30 minutes to wash, which is enough time to sweep and mop the floors.
Delegate laundry tasks– If you have kids, you can give them laundry chores based on their ages. Preschool aged children can put clothes away after they have been folded. Elementary aged kids can fold as well as put away clothes. Older children can handle all aspects of laundry.
Clean washer and dryer– By keeping your washer and dryer clean, they will fun more efficiently. You want to clean them both once a month. However, be sure to clean the lint trap in the dryer after each and every load.
Sort easily– You don't want to spend all kinds of time sorting clothes on laundry day. Instead, use colored baskets or hampers to make sorting a breeze. Use a white one for whites, a red one for darks, and a yellow one for light colors.
Wash towels and sheets alone– Towels are heavy so they will take longer to dry than other clothes. Sheets are large and may get other clothes tangled up in them. Wash the sheets and pillowcases and them put them right back on the bed so there is no folding and putting away involved.
What are tips you have for ways to save time on laundry?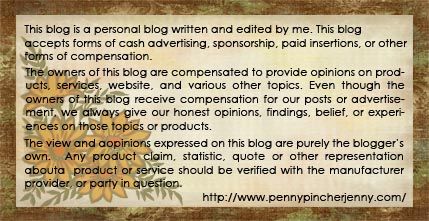 The following two tabs change content below.
Hello! I am Jenny a WAHM to 3 active kids. Together we cook, save money and find ways to stay healthy as a family. Cleaning, Weight Watchers and thrift store shopping are just a few of my favorite things.