We are HUGE General Mills cereal fans in our house!!!!  Its one of the FEW cereals we will pay for!! They have such creative things for kids!! I am excited to bring you this review from Two Kids and a Coupon
Here is her review:
Both my kids have hit the picky eater stage, and getting them to get their daily requirements of fruits, veggies and even milk can sometimes be a challenge. I resort to some creative measures sometimes to get them to eat the "good" things that they should.
One sneaky way to help kids get some of the milk (and the dairy, calcium and vitamin D) they need is to encourage them to drink the milk from their cereal bowl, and a great way to make this fun is to give them cool and fun straws to enjoy it with. Right now participating Big G cereals including Cinnamon Toast Crunch® (17 oz.), Lucky Charms®(16 oz.), Reese´s® Puffs (18 oz.), Honey Nut Cheerios® (17 oz.), Trix®(14.8 oz)  and Cocoa Puffs® (16.5 oz) have cool, connectable curvy straws that kids of all ages can enjoy mixing and matching to build bigger, colorful straws all while helping them work towards stronger bones and muscles and there's six different colorful straws to collect featuring beloved Big G cereal characters.
We love General Mills cereals and these straws are a fun treat and way to encourage kids to drink their milk. While I'd encourage them for bigger kids (my toddler couldn't get the hang of them) they're a lot of fun, and my first grader enjoyed trying them out and making different combinations. This is a great way to encourage them to drink their milk with their cereal.
Look for these boxes of Big G Cereal with these cool Curvy Straws at retailers near you, and you can even print a $1.25 off of the purchase of (2) boxes of participating Big G cereal coupon today
 at www.wholegrainnation.com
One lucky reader is also going to win a General Mills Curvy Straw Prize pack that includes:
1 box of a participating Big G cereal
1 Curvy Straw
1 'spilt' milk bowl
2 glow cups
2 tangle toys
See below for how to enter!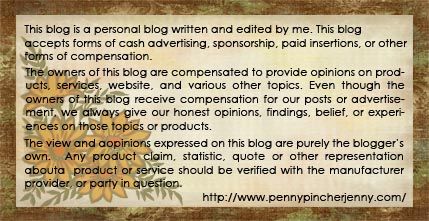 The following two tabs change content below.
Jenny is a SAHM to three kids, as well as soccer coach, and Girl Scout leader. She is a lifetime Weight Watchers member, running enthusiast, and loves to work out! She and her kids have discovered a new passion for cooking.