18 Flares
Tweet
Email to a friend
18 Flares
×
I am always looking for ways to make my laundry more efficent and most of all much easier on myself!! We do about 10 loads of laundry a week in our house. I was excited ot have the chnace to review Woolzies.  Especially when I found out it helps shorten the dry time!
What is Woolzies?
Woolzies are pure handmade New Zealand wool dryer balls that soften your laundry naturally without any of the chemicals of conventional fabric softeners. Unlike the plastic dryer balls, they are PVC free and won't fall apart or melt on you. Woolzies save time and energy by cutting down on drying time by an average of 25% per load. They also help reduce static and wrinkles.

Unlike even natural dryer sheets and liquid fabric softeners, Woolzies last for hundreds and hundreds of loads and are therefore extremely eco friendly. So why risk your health and waste your money with regular fabric softeners when you can save time, energy and money with all natural pure Woolzies!
I must say my kids were fascanitaed by the Woolzies. And the big kid in my had to test it out… yes they bounce off th3e wall much like a tennis ball!!! My oldest threw one at my sons head with no injuries as well. I am very shocked how light these are (and relieved to) I was concerned about the noise factor. I have accidently put my downy ball in the dryer before and heard nothing but that load thunking noise till i figured it out, or a kids toys. Woolzies is super quiet!! The only time i have heard it when it was in with just the bed sheets!!!!
Two tips from the Woolzie site that i have not had to to is to put a ball of alluminium foil in to reduce static (we don't seem to have that issue in our house) and to put a couple drops of essential oils on the dyer ball to give th laundry a bit of a scent
Want to win a set of your own woolzies?? Enter on the rafle copter below. 20 winnerrs in the giveaway!!! Also be sure to hop around to the other blogs to check out their reviews as well!!!
Disclaimer I was given a set of Woolzies as pictured for reviewing purposes. All opinions are my own and I only recommend products I trust and use.
a Rafflecopter giveaway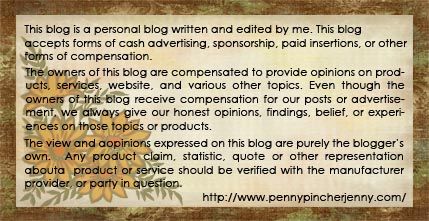 18 Flares
Tweet
Email to a friend
18 Flares
×