Cheesey Monkey Bread!!!
This is a new favorite of our whole family!!!The first time I made this I forgot to put the Italian seasoning in the bottom of the pan and we didn't have a pastry brush. So I just poured the butter in!! Was so good!!
Easy Cheap Cheesey Monkey Bread
Recipe Type
:
Entree/snack
Prep time:
Cook time:
Total time:
Quick and easy recipe using Pillsbury biscuits to make Cheesey bread
Ingredients
1 can of Pillsbury Biscuits
Mozzarella cheese
Pizza Sauce
5 tablespoons butter and 3 to pour on top
Italian seasoning
Instructions
Use 2 tablespoons butter to grease the pan the pan
Season the bottom of the pan with Italian seasoning
Peel open a biscuit and put in Pizza Sauce and cheese (Plus what other items you want)
Pinch off the biscuit and place it smooth side down in the groove
Then melt the rest of the butter and pastry brush over the biscuits
Bake at 350 degrees for 15-20 minutes till top is a rich golden brown color.
Then flip onto a plate to serve!!
Thank to A Thrifty Momfor the great Ideal!!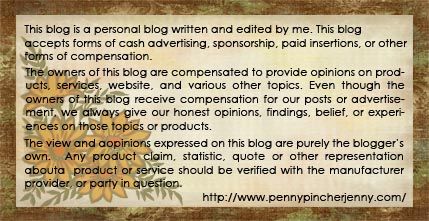 The following two tabs change content below.
Jenny is a SAHM to three kids, as well as soccer coach, and Girl Scout leader. She is a lifetime Weight Watchers member, running enthusiast, and loves to work out! She and her kids have discovered a new passion for cooking.